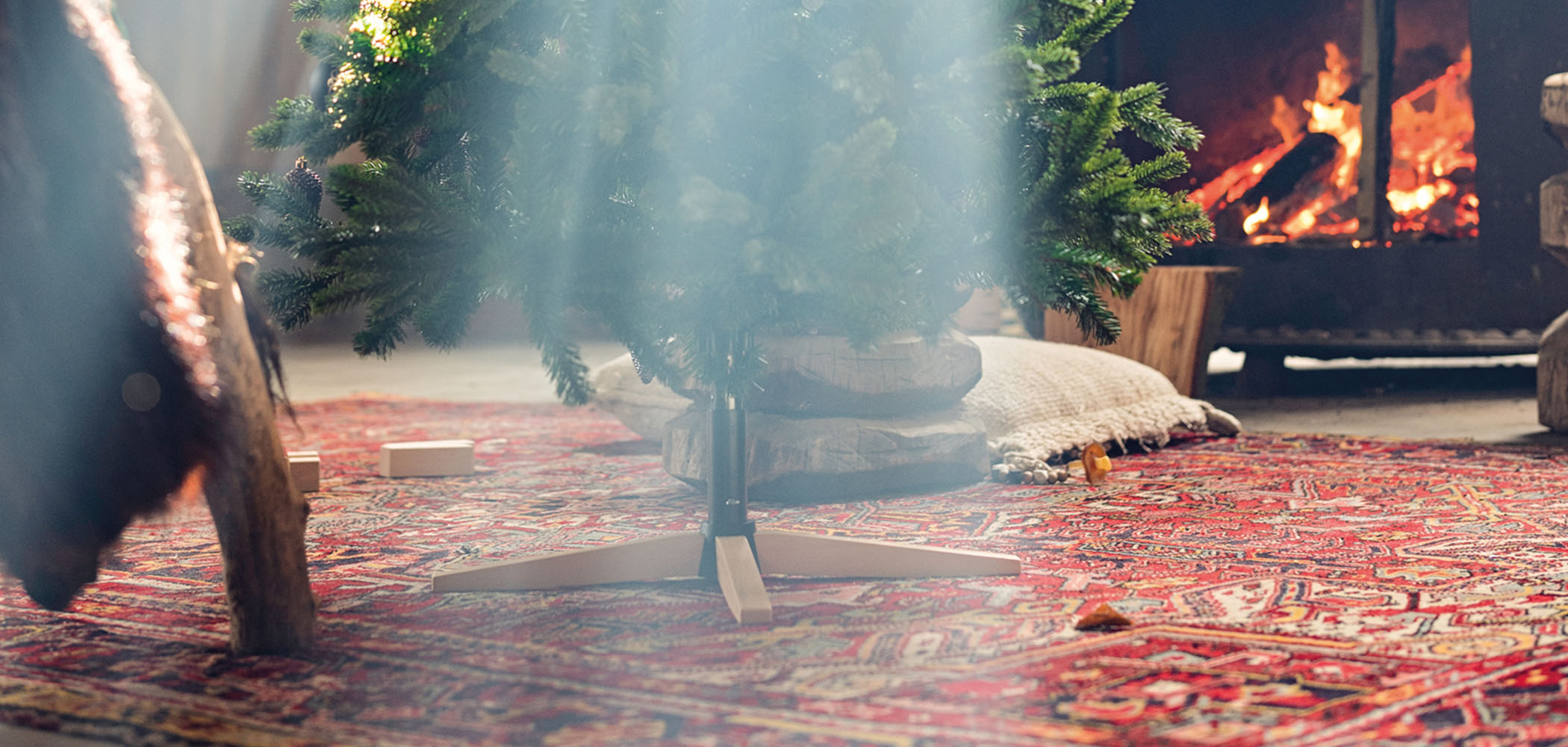 The wonderful world of the artificial Christmas tree
The wonderful world of the artificial Christmas tree
Some people swear by it, nothing but a real Christmas tree with the smell of pine needles in the house. But this is not always practical in connection with pets, allergies, children or the fact that you are constantly cleaning up needles. A great invention has been made on this: the artificial Christmas tree! But where does the artificial Christmas tree actually come from? In this blog you can read everything about the history of the artificial Christmas tree.
Of course it started with the real Christmas tree
Of course it all started with the real fir. The use of Christmas trees dates back to around 1500 in Latvia. At that time, there were already reports of decorated trees around which people danced in a kind of midwinter celebration. A few years later, around 1530, there is talk of a place where trees were sold to put in the house. There was very little decoration then.
Decoration
In the past, decoration was 'simple' with materials from outside: such as roses, apples and berries. Roses were symbolic of the Virgin Mary. When the trees were old they were burned by the population so that heat was generated again. The Christmas tree has become increasingly larger and more elaborately decorated in recent centuries.
And then there was: the artificial Christmas tree
More and more Dutch people are opting for an artificial Christmas tree. It is now available in various shapes and sizes. With thin branches, with thick branches, with frosty pine, with snow on it… And even colored Christmas trees or Christmas trees that you can hang from the ceiling are available. And the great thing about the artificial Christmas tree: you can put it up nice and early, because: no risk of needles falling out.
Origin
Nevertheless. Where does the artificial Christmas tree actually come from? A bit of history of the artificial Christmas tree: Artificial Christmas trees were developed in Germany in the 18th century. The first artificial Christmas tree in the United States was spotted in a large department store in 1883. For 23 cents you could buy a tree with 25 loose branches decorated with red berries. The branches were made of dyed down. After that, more and more stores started using this idea.
Innovations
The successor to the dyed down was a tree with the bristles of a broom. After the 'brush trees' came the aluminum Christmas tree. These were very popular in the United States from about 1958 to 1965.
Later with the plastic and fabric trees, more and more thought was given to the flammability of the Christmas tree and whether the tree could bear a lot of weight. Something was also done about the 'beautiful' of the artificial Christmas tree. This is how the first tree with fake snow came on the branches.
Modern Artificial Christmas Trees
Today, artificial Christmas trees can be bought everywhere, not just at specialty Christmas stores. The artificial trees are already made so beautifully that you can hardly distinguish them from the real trees. Most artificial Christmas trees are now made of PVC plastic
They have even been so creative to develop trees whose twigs open on their own, so you don't have to spend hours unfolding your branches neatly. And: there is even a 1 minute tree, which is ideal! There are also a lot of Christmas trees ready-made with dimmable LED lights. No more stress from lights that are tangled and arguing with hanging the lights in the tree.
experience
And if you still want the smell of fresh pine needles – so that it looks like you have a real tree after all – many things have already been invented for that. Think of a spray can with the scent of a real Christmas tree or candles that spread pine scent. What kind of Christmas tree is your favorite?